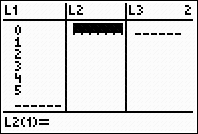 In L1, enter the values 0 through
the power to which the binomial
is raised, in this case 5.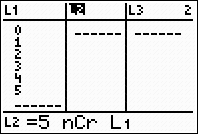 In L2, enter the combination
formula, using the power of the
binomial as the starting value,
and the entries from L1 as the
ending values.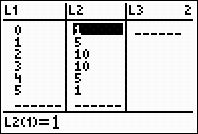 The coefficients from the
combinations will appear
in L2.